Aktuální počasí v Antarktidě
Zajímavé odkazy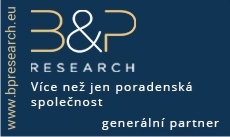 Sledujte nás na sociálních sítích






© 2022 Český antarktický nadační fond
Tvorba webu - webSEO.cz • O webu
The Johann Gregor Mendel Czech Antarctic Station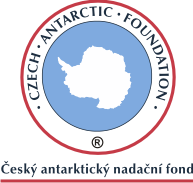 The Johann Gregor Mendel Czech Antarctic Station
The Johann Gregor Mendel Czech Antarctic Station in Antarctica is owned by the Masaryk University. It was built in the northern part of the John Ross Island. This island (with the area of approx. 2 500 km²) is situated from 80% under a covering iceberg, only its northern part (Ulu Peninsula) is not covered by the iceberg.






The transport activities were initiated only after the project was approved by the CEP (The Committee for Environmental Protection), which meets every year during the "Antarctic Treaty Consultative Meeting". The design of the station and its systems fully complied with all ecologic regulations and requirements, which are included in the annex of the Antarctic Treaty (Protocol of Environmental Protection in Antarctica).

Transport is very difficult in the Antarctica due to the extreme conditions. All means of transport must resist strong frosts and winds and the omnipresent ice. The only seaport in the Antarctica is the polar station McMurdo. On other places, ships must anchor farther from the coast and supplies and passengers are transported by small boats or in a helicopter.
 

In 2004, a small group of scientists and technicians realised preparation works on the James Ross Island - a precise geometric survey was performed and the terrain was prepared for placement of the foundations of the main building of the station and technical containers.
 

The transport of the construction material and technological units from Europe to the Chilean Punto Arenas was initiated in the end of 2004 and it was realized by the company CZECHOSLOVAK OCEAN SHIPPING s.r.o., and from there everything was transported by the Chilean military icebreaker Almirante Viel to the John Ross Island in 2005. The construction works were initiated immediately after the disembarking activities were finished.


The station is situated 100 m from the sea and it consists of the main building intended for boarding and accommodation of 15-20 researchers (and also serves for relaxation, laboratory activities etc.) and of nine technical containers in the vicinity of the building, which contain storehouses, garages and the power supply generator. Currently, the station is used especially by scientists from the Masaryk University of Brno in summer months, but it is open to various external projects as well.