Aktuální počasí v Antarktidě
Zajímavé odkazy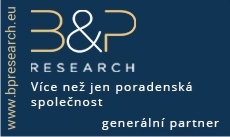 Sledujte nás na sociálních sítích






© 2022 Český antarktický nadační fond
Tvorba webu - webSEO.cz • O webu
Partners
CZECHOSLOVAK OCEAN SHIPPING, s.r.o.
belonging to group CZECHOSLOVAK OCEAN SHIPPING GROUP is a private and fully independent company established in 1999 in the Czech Republic. The company provides services to clients not only in Czech and Slovak Republic, but also to customers on international shipping and naval market. Experienced and dynamic collective has gained a very good education mainly through marine universities. High professional qualification and experience help us satisfy all of our trade partner`s demands.

Main activities of the company are:
shipping - naval, railway, road and aerial,
container shipping all over the world "FCL, LCL" ("door-to-door"),
renting and mediation of tonnage,
transport insurance,
purchase and sale of ships,
counselling.
In 2004, small group of scientific and technical workers did preparation work on James Ross Island - precise focus of construction site and preparation of terrain for placing bases of main building of both the station and technical containers was accomplished. At the end of 2004, transport of building material and technical units from Europe to Chilean Punta Arenas was launched, which was executed by CZECHOSLOVAK OCEAN SHIPPING, s.r.o. from there then in 2005 by a Chilean army icebreaker Almirante Viel to James Ross Island. Construction work followed immediately after termination of disembarkation activities.

Contact
CZECHOSLOVAK OCEAN SHIPPING, s.r.o.
Říčanská 1984/5
Prague 10 – Vinohrady 101 00
Phone: +420 270 004 606
E-mail:
service@oceanshipping.cz
IČO (TIN): 261 269 23
DIČ (VAT ID): CZ 261 269 23
Acknowledgement
CZECHOSLOVAK OCEAN SHIPPING, s.r.o. company represented by chief executive and polar explorer Ing. Dušan Jamný contributed in providing logistics of transportation of Czech Johann Gregor Mendel scientific station on James Ross Island, Antarctic. This company has been supporting activities of scientists from Masaryk University, Brno and the Czech Antarctic Foundation for several years now.
Thank you!
Apollo Travel s.r.o. - "Your travel solution"
As an accredited IATA agency and specialist in flight tickets we have been operating on market for 18 years. We always attempt to adjust our services to challenging demands for modern and quick purchase of flight tickets and other relating travelling services. We offer individual approach towards our new and regular customers from all over the Czech Republic and we focus especially on corporate clientele, which obliges us to maximum flexibility that is a must for such a co-operation.

For our regular customers we offer favourable payment conditions and individual care for everyone of you.
Using services of Apollo Travel you will gain:
optimal planning of your travels
individual approach
experienced partner in travelling area - we provide flight tickets including low cost flight tickets, visas, parking at Vienna and Prague airport, transport to airport, airport lounges, hotel and car bookings, flight ticket cancellation insurance and travelling insurance

Contact
APOLLO TRAVEL s.r.o.
Moravské náměstí 3
602 00 Brno
Phone: +420 542 218 389
Mobile: +420 605 285 474
Fax:+420 542 218 390
E-mail:
info@apollotravel.cz
www.apollotravel.cz
Acknowledgements
Apollo Travel company has long been co-operating with scientists from Masaryk University, Brno and helps them with transportation to the Antarctic.

Thank you!
PRO-BIO
PRO-BIO, s.r.o. company is first Czech producer of organic food and is one of the biggest contemporary processors of organic raw materials in the Czech Republic. Company runs its own flour mill, gluten-free flour mill, spatial separated pack houses, laboratory and modern warehouses. In assortment of PRO-BIO you can now find over 1400 types of organic food, out of which 400 are gluten-free. We also trade with organic seed for sowing and organic fodder. We supply shops selling organic food, retail chains and the complete selection is for sale at
biopotraviny.bioweb.cz
.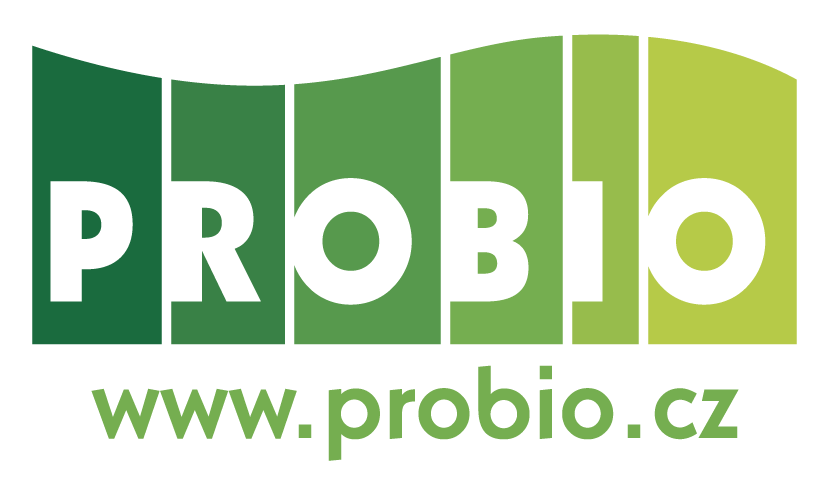 Contact
PRO-BIO, obchodní společnost s r.o.
Lipová 40, Staré Město pod Sněžníkem, 788 32, Czech republic
Phone: +420 583 301 952
Fax: +420 583 301 960
E-mail:
probio@probio.cz
WWW:
www.probio.cz
Acknowledgements
PRO-BIO, s.r.o. company has been participating in food supplying of Czech scientific expedition in difficult conditions in the Antarctic for several years now.
Thank you!
HANNAH
Společnost Hannah je český výrobce outdoorového oblečení a vybavení s tradicí od roku 1991. Vše začalo koncem 80. let, kdy zakladatele značky začaly bavit hory vysoké i nízké a táhlo je to do skal. K tomu potřebovali kvalitní oblečení a vybavení, kterého se v tehdejším Československu nedostávalo. A tak si sami ušili svůj spacák a pak i péřovou bundu. Věci se osvědčily, následovala výroba další várky a její distribuce mezi kamarády, kteří za outdoorovým dobrodružstvím vyráželi také. Od té doby se portfolio značky Hannah rozrostlo a nyní nabízí několik kolekcí pro různé sportovní aktivity. Mountain & Trekking zahrnuje vysoce funkční technické oblečení na vysokohorskou turistiku v náročných klimatických podmínkách. Outdoor & City oblékne sportovně založené jedince do města, na procházky v přírodě a cestování. Zimní kolekce Snowsport nabízí zateplené kousky pro vyznavače lyžování na upravených sjezdovkách i ve volném terénu. Produkty Active splní specifické požadavky aktivních běžců, rekračních cyklistů a běžkařů. A v neposlední řadě jsou to stany, spacáky, karimatky, batohy, trekové hole a doplňky z kolekce Camping pro expediční využití i letní rodinnou dovolenou v přírodě. Produkty Hannah naleznete v síti obchodů Hannah, Rock Point a u dobrých prodejců outdoorového a sportovního vybavení.
Další informace o značce Hannah naleznete na webových stránkách
www.hannah.cz
.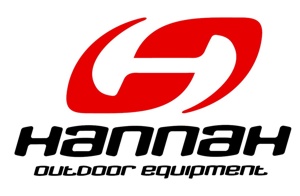 Kontakt
Hannah Czech a.s.
Americká 54, 301 00 Plzeň
Tel.: +420 379 200 111
E-mail:
hannah@hannah.cz
WWW:
www.hannah.cz
Poděkování
Společnost Hannah dlouhodobě spolupracuje s vědci z Masarykovy univerzity v Brně a pomáhá jim zajišťovat oděvy i stany do Antarktidy.
Děkujeme!