Aktuální počasí v Antarktidě
Zajímavé odkazy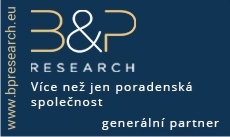 Sledujte nás na sociálních sítích






© 2022 Český antarktický nadační fond
Tvorba webu - webSEO.cz • O webu
Mascot of the Czech Antarctic Foundation
Johann the penguin
is a stylised figurine of an actual
gentoo penguin (Pygoscelis papua)
that is probably the fastest penguin ever and in the Antarctic it is to be found also on James Ross Island where there is located Czech Johann Gregor Mendel scientific station that is owned by Masaryk University. Our penguin was named after this station.
Johann is a curious penguin that this year for the first time flew on expedition to the Antarctic with scientists from MU, Brno. Our mascot fulfils mainly the role of a communicator whose task is to mediate contact between us and our supporters in an informal manner. Thus he appears in some of the promotional materials of the foundation. Author of the design of Johann the penguin is Jaroslav Žák. Johann was first introduced to public at press conference 11.12.2014 in Stiassni villa, Brno.
Also on this day, mayor of statutory city Brno Petr Vokřál accepted patronage over mascot Johann.